Acquisition marketing: acquiring subscribers with marketing automation
Acquisition marketing is the most obvious activity for subscription marketeers. The aim of acquisition marketing is simple: to acquire more subscribers. To grow, it is necessary to both acquire new clients and retain existing clients.
This article is also available in Dutch.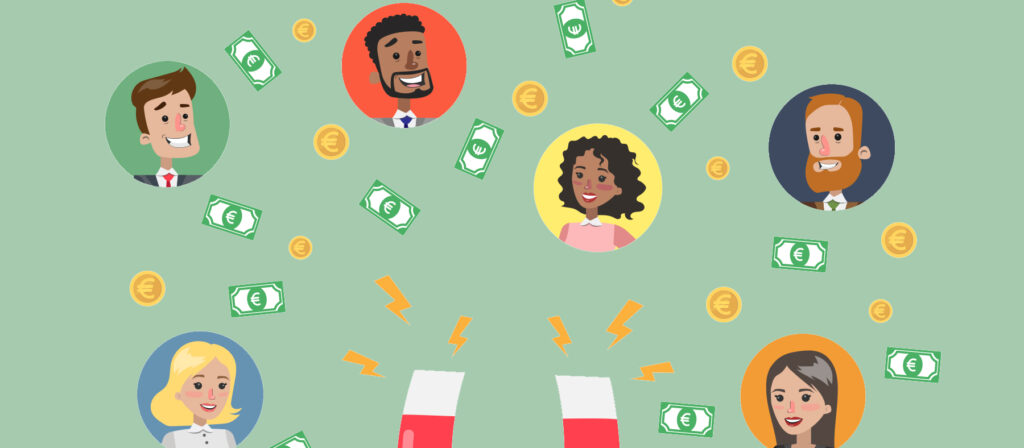 Marketing automation is an excellent way to acquire subscribers. That is why publishers, such as New Skool Media and Hearst Magazines, and institutions, such as Volksbank, work with Basedriver.
In this article, five ways will be discussed to acquire new subscribers with marketing automation.
1. Acquisition of old clients with win-back campaigns
The most obvious way to acquire new clients is by approaching former clients with a win-back campaign. It is already clear that former clients are interested in the product. If working with annual contracts (such as in the energy or telecom branche), it is possible to find out at what moment clients need to be approached.
If clients themselves are not interested, it is possible that they would like to give a subscription as a present to someone else, for example giving a magazine. Former clients can therefore be approached with gift products. A flow campaign for win-back can be fully automated, so this is an excellent means for acquisition marketing.
2. Slowly introduce unknown subscribers to the product
Many visitors to the website will probably not immediately purchase a subscription. It is therefore wise to give them the opportunity to get to know the subscription better by means of lead campaigns. The client is asked to sign up for the newsletter or participate in a competition, in exchange for their e-mail address.
With personal newsletters, the interests of the client can be determined in order to send an appropriate offer at the right time. In the first newsletter, the best content of the past period is sent. After that, the client receives content that fits his or her interests.
A free product can also be an excellent way to get more leads, for example when a publisher sends a new lead an old number. This is a fun and inexpensive way to introduce clients to the product.
3. Increase online conversion and personalisation
If more newsletter subscriptions and leads are generated, these can be converted into new subscribers in the online shop. This means there must be a connection between the e-mail marketing software and the webshop. When filling in the purchase forms in advance with the data known from the client, the conversion will be increased immediately.
It is also possible to, based on interests, include a personal offer in the webshop. Improving online personalisation is essential if there are already leads and more subscribers need to be acquired with marketing automation.
4. Acquisition marketing through existing clients
Existing clients are an important channel for new clients. Giving a subscription as a present, as mentioned before, is a good way of encouraging already existing clients to acquire new clients. So this includes a nice present to give and an affordable way of acquisition marketing.
Subscription companies with multiple brands, such as publishers, can also provide cross-sell in this way. For example by automatically approaching existing clients with a brand that fits their interests.
5. Use multiple channels to acquire subscribers
Marketing Automation is often linked to e-mail marketing. That is understandable, because e-mail can be fully automated and the value of e-mail is extremely high. However, if marketing automation is combined with multiple channels, the conversions will be even higher.
For example, combine an e-mail with a direct mail if you know the address of the lead. A direct mail still has a high attention value and with a personal code, clients can be recognized online.
Leads can also be collected via social media, for example by linking lead forms on Facebook and LinkedIn directly to marketing automation software.
Extra tip: acquire new subscribers by trying and testing!
Perhaps the most important tip for acquisition marketing: make sure to test many ways of acquiring subscribers! The easier campaigns can be created, the lower the threshold of trying out ideas.
It is essential that user-friendly software is used and everything is in control. In addition, it is important that all selection processes are automated. An up-to-date database with leads is then always available.
Acquisition marketing with Basedriver
E-mail marketing is an essential part of the marketing mix for subscriptions. Basedriver is e-mail marketing software specifically designed for this challenge. For example for acquisition marketing, automatically approaching unsubscribers, sending personal newsletters or automating campaigns. We make sure that you generate more visitors from e-mail marketing and that you can recognize those visitors on the website.
Would you like to know more about subscription marketing with Basedriver? Please contact us for a personal demonstration.
This post is also available in:

Nederlands (Dutch)